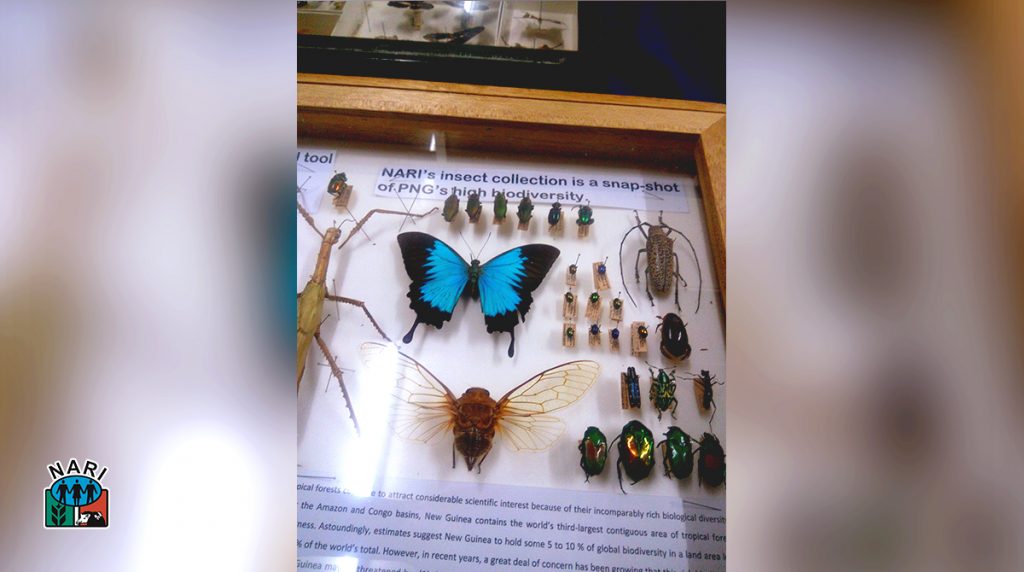 The National Agricultural Insect Collection (NAIC) is the key service activity. The collection
holds more than 200,000 insect specimens. Adding specimens to the NAIC database and will have web access.
Development of the NAIC database began in 2018 with recording of 24,035 specimens belonging to 2,183 species from four orders: Lepidoptera, Hemiptera, Hymenoptera, and Orthoptera. Work has been ongoing since then.
This has now grown to 96,744 specimens over sixteen Orders.
We should note though that the virtual database collection is primarily for ease of searching and cannot replace the need for a physical collection.
The maintenance requirements for the NAIC facility have become a key area of concern with a need for urgent funding support to upgrade the facility and allow it to continue to serve the wider agricultural research and development community.